Books
Ready for an adventure? Or 345?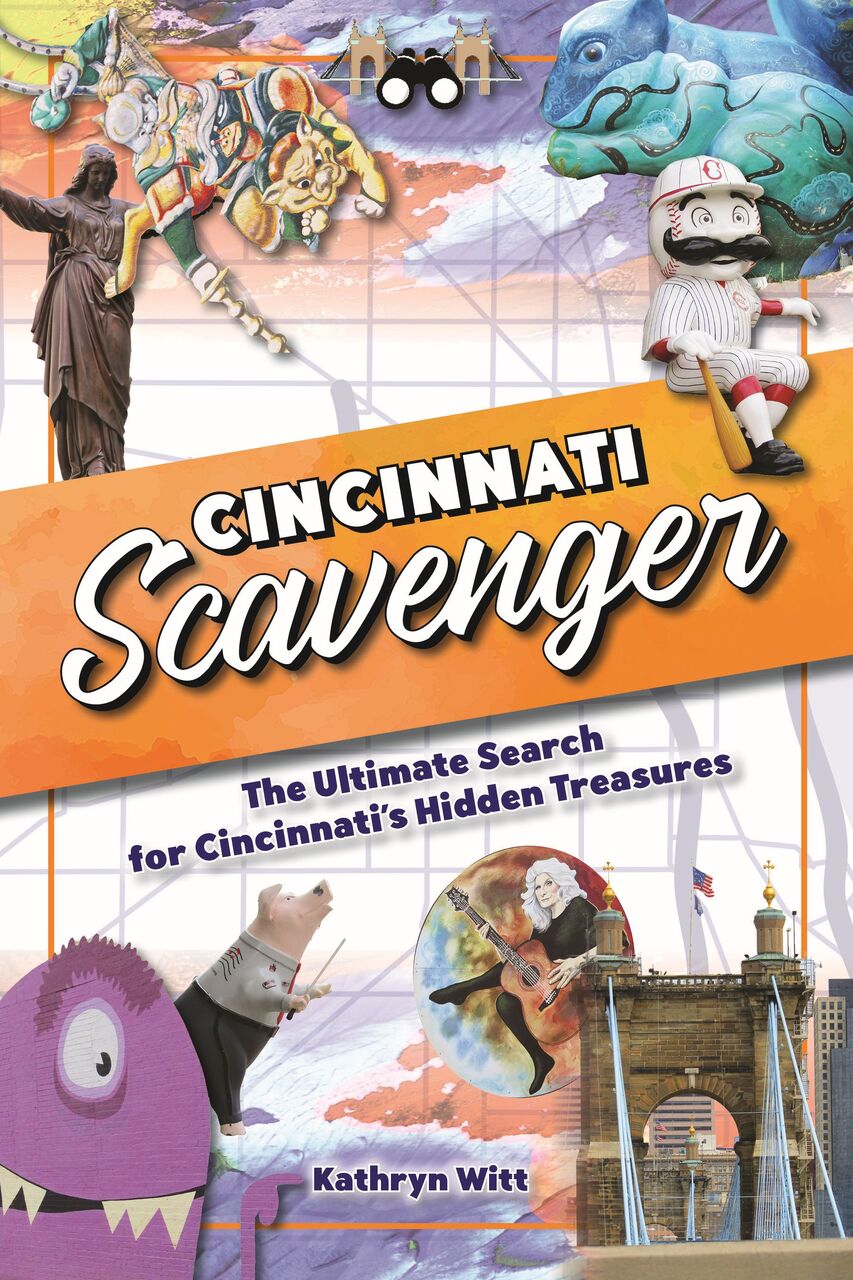 NEW!! CINCINNATI SCAVENGER:
THE ULTIMATE SEARCH FOR CINCINNATI'S HIDDEN TREASURES
$24 incl. shipping. Autographed and with branded bookmark and pen.
345 clues. 19 neighborhoods. 3 states. Gather your friends and family and take a scavenger hunt through the streets of Greater Cincinnati, Northern Kentucky and Southeast Indiana.
Can you guess all the clues?
The main characters of a Norwegian folktale. An outdoor lipstick. A prehistoric creature who hails from the Mesozoic Era. The image of a beloved Cincinnati icon etched in stone. A restaurant linked to Shakespeare. Hidden in plain sight all over Greater Cincinnati are treasures – buildings, statues, murals, monuments, architectural details – that tell a story about what makes this region on the banks of the Ohio River so appealing, so vibey, so very Cincinnati.
Cincinnati Scavenger is a fun, challenging, and memory-making way to explore the city – on foot and your own, with your family or a group of friends – as you uncover its mystery and history and discover the diverse neighborhoods that make up the Queen City.
Scavenger hunts have a long and storied history that dates back to ancient times and popularized in the United States in the 1930s. Nearly a century later, they remain hugely popular.
This scavenger hunt gives the concept an exciting and interactive twist, inviting you to take this guide and your curiosity to the streets in search of the answers to 345 riddles spread through 19 neighborhoods.
Ready for the challenge?
SECRET CINCINNATI:
A GUIDE TO THE WEIRD, WONDERFUL AND OBSCURE
$20.95 (incl. shipping) Autographed and with Secret Cincinnati bookmark
Is it safe to photograph bobolinks at a once-contaminated nuclear weapons plant? Is it possible to channel a medium from whatever realm she inhabits in the afterlife? Is that really a bathtub hanging from the ceiling?

Did you know you can watch an unscripted star show with an audience of only eighteen? Find pieces of an exquisite old castle-like building all over the city? Hear a free concert outdoors in the dead of winter? Conduct your own paranormal investigation at a honky-tonk? See the world's largest steam engines? Browse and buy animal skulls?

Told with wonder, humor and a big dose of sentimentality, here is a travel guide that lauds those little (and little-known) treasures all over town. From a tower missing its church and a maze you can meditate your way through to a book relating to a real-life beheading and a memorial to the last passenger pigeon, Secret Cincinnati is an exuberant shout-out to all that makes Greater Cincinnati/Northern Kentucky the sometimes weird and always wonderful place it is. Learn more: www.facebook.com/SecretCincinnatiNKY.

Know of a "secret" spot in Cincinnati/Northern Kentucky? Visit the "Contact" page and send Kathryn a message!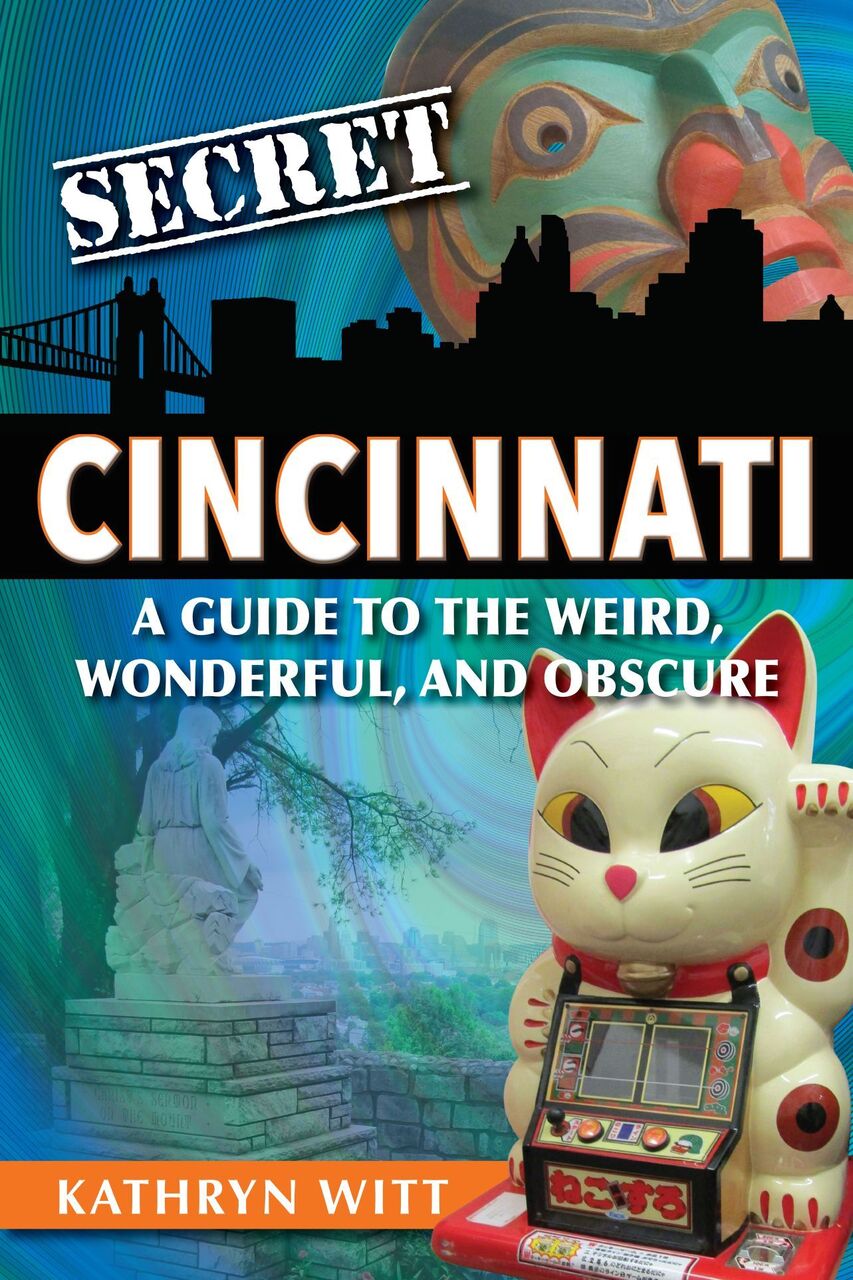 Atlanta. Southern-bred and worldly-wise, this densely forested urban dynamo is an international cultural melting pot renowned for its world-class attractions, culinary and shopping landscapes, and neighborhoods as individual in spirit and mien as the people who make up Atlanta's diverse communities.

Located in the foothills of the Appalachian Mountain range, the Atlanta metropolitan region encompasses 28 counties, stretches languidly across more than 6,000 square miles, and is called home by more than 5 million residents – a population that swells to accommodate some 35 million visitors annually from across the U.S. and around the world.

Founded in 1837, Georgia's capital and the state's largest city is a robust financial center and a major transportation hub, a leader in higher education and medical research, and an innovator in information technology. Atlanta is a visionary whose story is written on her skyline. And she is a survivor.

Like the phoenix of ancient mythology that is her symbol, Atlanta rose from the ashes of the conflagration that burned the city to the ground and brought the community to its knees during General Sherman's Civil War March to the Sea. And she rose heroically – ascending to skyscraping heights in her architecture, gleaming modern and postmodern structures housing a heavy concentration of Fortune 1000 and Fortune 500 companies.

This book is available through the author. $30 (includes shipping)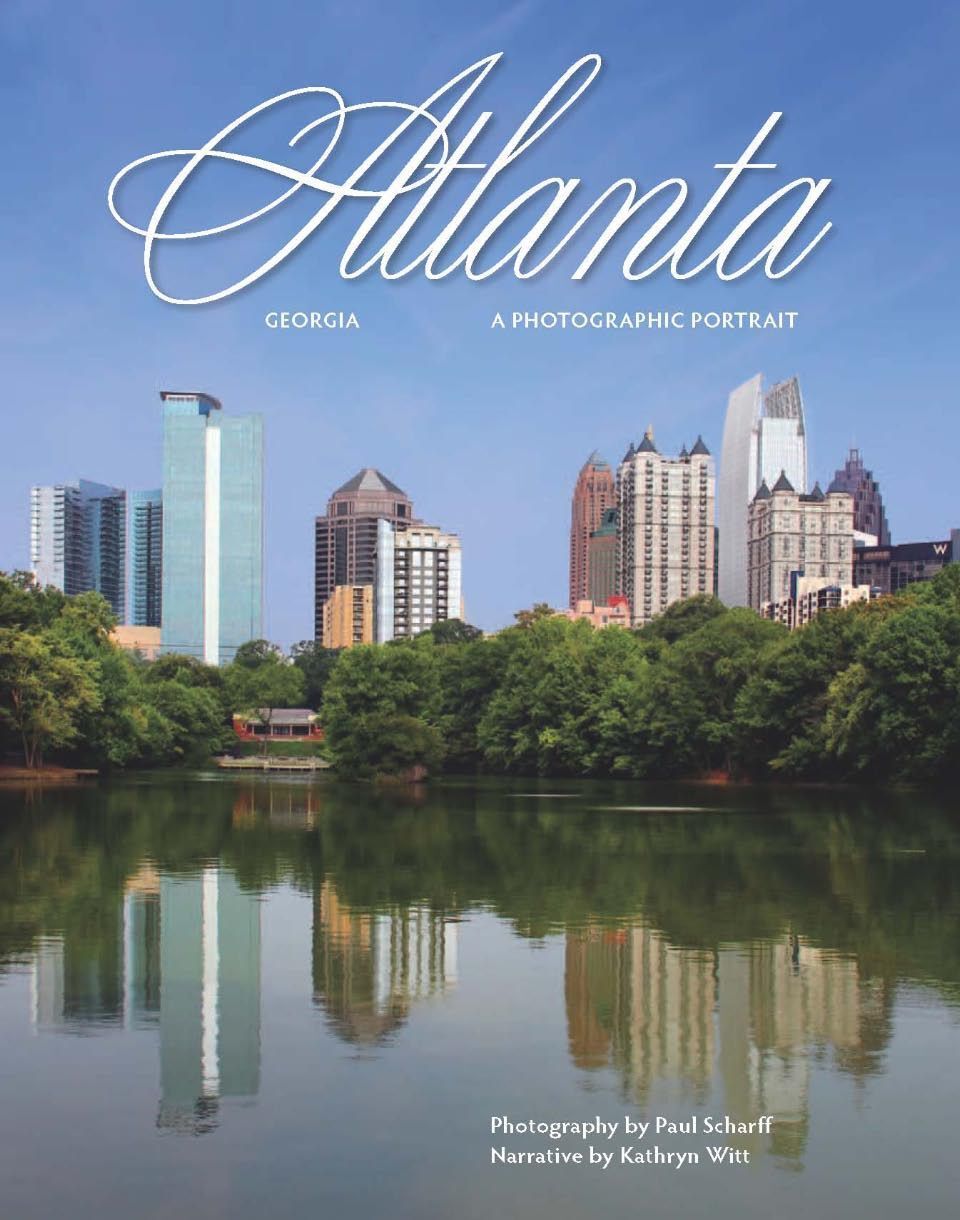 Lanie Sullivan and Isabelle Blakely never meet, but the two girls share a fascination for all things Gone With the Wind—especially Belle Watling, a character in the book, and Ona Munson, the actress who portrays Belle in the movie. Lanie meets Ona in 1939, during the three-day movie premiere in Atlanta, Ga. When Lanie comes between Ona Munson and disaster, Ona rewards her with a gift—a little treasure originally given to the actress by the author of Gone With the Wind herself, Margaret Mitchell.

More than sixty years later, as she helps prepare a museum dedicated to Gone With the Wind for its Grand Opening, Belle comes upon letters written to Ona Munson and feels an instant connection to their naive, star-struck author, Lanie Sullivan. As Belle digs deeper into the past through Lanie's letters, her connection grows even stronger— not to mention her curiosity at Lanie's references to a special gift. Margaret Mitchell died in 1949; Ona Munson in 1955. What about Lanie? Belle begins a quest to discover what the gift was, where it is—and what became of Lanie Sullivan.

This book is available through the author. (A special anniversary print of this book, which includes a different cover created by Joseph Yakovetic, photographs and new material, is also available. $16.95 (including shipping)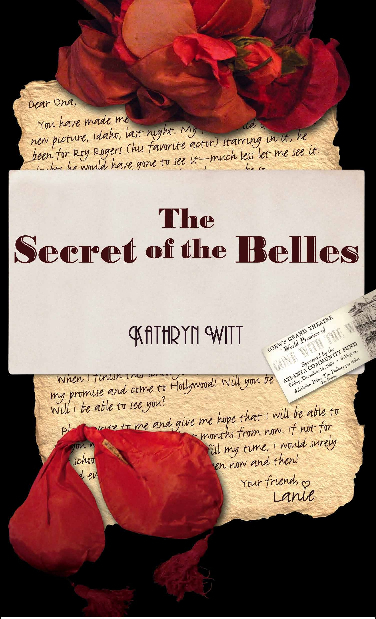 This was the first book by Collector Books to focus not only on collectible dolls, but on the artists who created them. The book highlights 25 contemporary doll designers and their dolls, including Sue Sizemore (Kacinda), Anna Puchalski (limited edition Cocoa), Monica Reo (Alissa), Karen Williams Smith (The Promise), Kim Jelley (Blue Ice Faerie), Mary Ellen Frank (Lizzie and Oleanna), Marilyn Radzat (The Golden Faerie), and many more. Artist profiles are provided, which share the stories behind the creation of the dolls and the source of inspiration for the artists.

Sections include healing and spirituality, history and heritage, storybook creatures and characters, Christmastide, needle arts, and more. Almost 200 beautiful color photographs make the book shine.

This book is available only through the author. Limited copies. $32.95 (including shipping).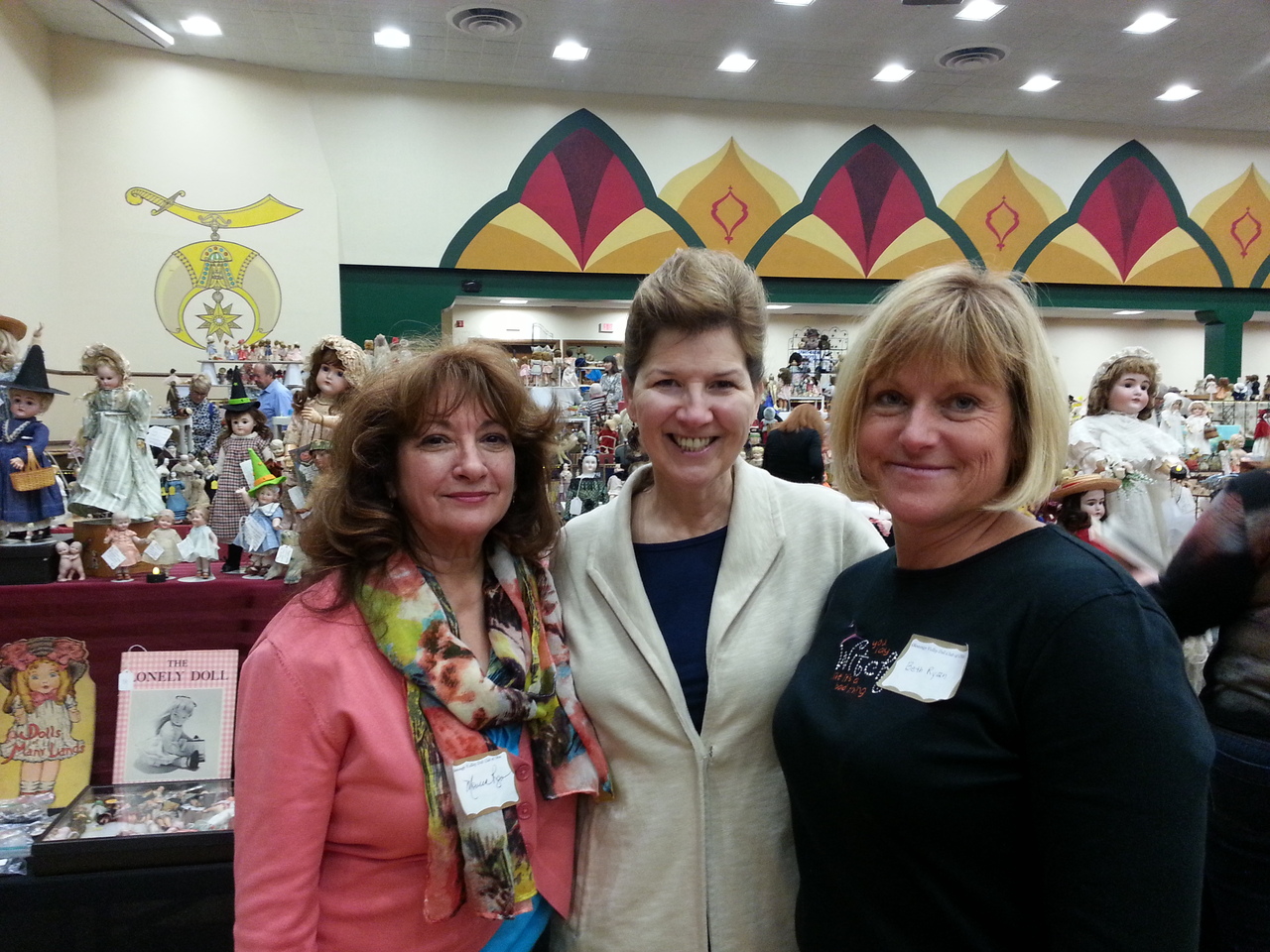 Here is a detailed, state-by-state guide listing the museums and collections of antique, art, baby, contemporary, fashion, and miniature dolls, plus special category collections including the W.P.A. dolls found in museums, libraries, and historical societies, bed and breakfast inns, and other venues that have permanent quality collections of dolls for public viewing. The book includes listings of doll hospitals and their specialties, plus directories of national doll organizations and clubs and a guide to annual doll shows. Interviews with a doll museum curator, doll doctor, costumer, show director, and artist, plus in-depth articles on selected collections, will give readers a behind-the-scenes look at the doll world from many different perspectives. Doll 'dream destinations' will be included as well. The Doll Directory is the indispensable guide every doll lover/collector needs to find museums and collections to visit, hospitals for doll reconstruction and restoration, doll clubs and organizations to join, and doll shows to attend.

This book is available only through the author. Limited copies. $16.95 (including shipping).
Bridging the Past with the Present, Paul A. Tenkotte Ph.D and James C. Claypool Ph.D, co-editors (The University Press of Kentucky), to which Kathy is a contributor to the category of "Women in Literature" is now available. The culmination of 7 years of research, writing and editing, the encyclopedia includes 2,112 entries and about 175 photos.

Here are some fast facts about this project:

- 1,200 pages; 2,112+ entries
- nearly 175 photos
- 2 Coeditors, 7 Associate Editors, 15 Topical Editors, 400+ Authors
- Student Assistants from Northern Kentucky University and Thomas More College
- 11 Counties: Boone, Bracken, Campbell, Carroll, Gallatin, Grant, Kenton, Mason, Owen, Pendleton, and Robertson
- Total Budget of $761,000

The encyclopedia is available through Amazon.com.